Navigation
Project Overview
Work Plan
Partners
Deliverables
Scientific publications
Downloads
Press coverage
All News
Web Links
Photo Gallery
Search
Português
Resumo
Parceiros
Users Online Now
Guests Online: 1
Members Online: 0
Total Members: 1
Newest Member:
Admin
About us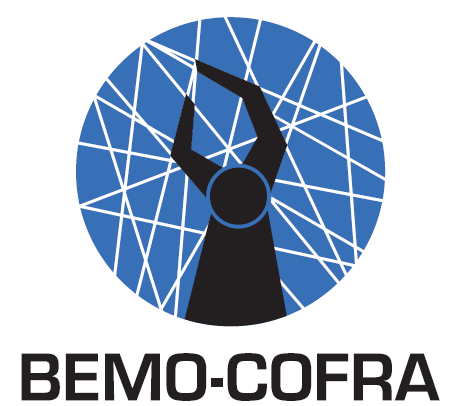 The
BEMO-COFRA
project is a 30-months EU-Brazil cooperative research project started in 2011.
The project is partly funded by the
European Commission
under the
7th Framework Programme
in the area of EU-Brazil Research and Development cooperation under Grant Agreement no. 288133
The Brazilian funding is provided by
CNPq Conselho Nacional de Desenvolvimento Científico e Tecnológico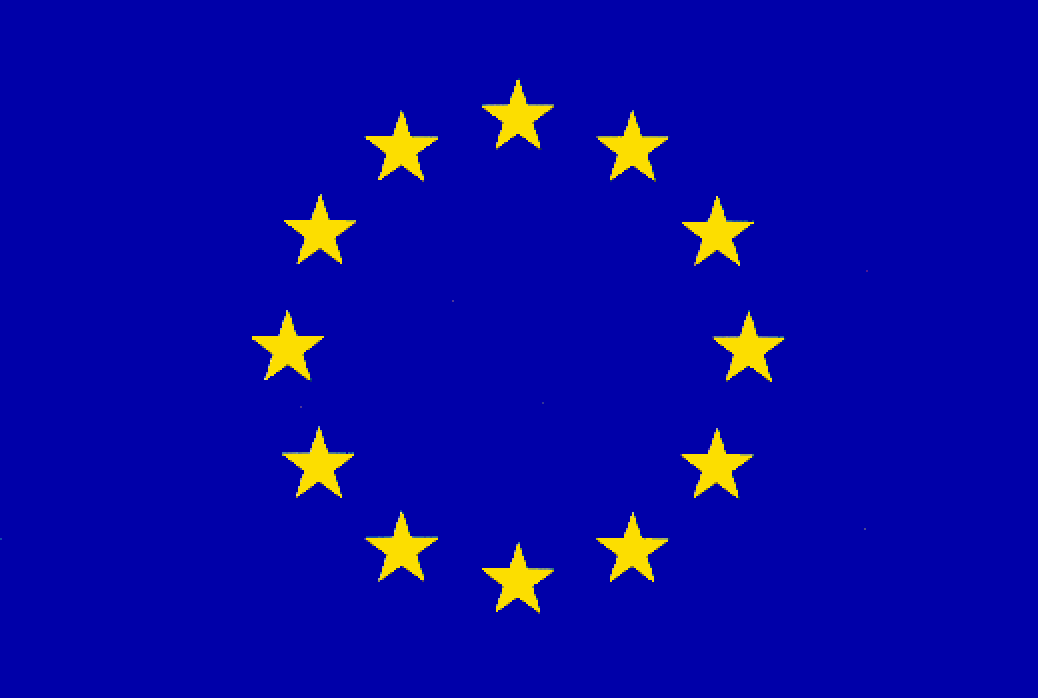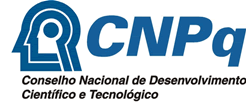 Impressum
Privacy
Newsletters
Read the BEMO-COFRA newsletters here:
#1 October 2012

#2 February 2013

#3 October 2013

#4 February 2014
Newsletter Subscription

Registered Members Only
Share this
Facebook
Partners
The BEMO-COFRA consortium consists of 9 organisations from five different countries in Europe and Brazil. The consortium unifies a number of research groups that have a world leading position in their respective fields. The European part of the BEMO-COFRA project is led by the Fraunhofer Institute FIT.
The Fraunhofer Institute FIT (Institute for Applied Information Technology) has been making significant contributions to Computer-Supported Cooperative Work and Human-Computer Interaction. The first distributed email system in Europe based on open standards and the first commercial workflow system in Europe were developed at FIT. Software for creating and organizing internet communities, for brokering and presenting information, for navigating in micro surgery was awarded international prizes and is being marketed through successful spin-off companies. Currently FIT is the most successful Institute within all Fraunhofer Institutes in European Projects. FIT User-Centered Computing is an interdisciplinary group of scientists, which has gained an internationally acknowledged reputation in the areas of context-awareness, adaptive and personalized systems, context modelling, mobile services, and usability engineering. Three generations of adaptive, location-aware information systems have been built at the institute, bringing the Nomadic Computing vision closer to reality. The Fraunhofer-Gesellschaft is a major player in the European Research Area. The FhG is an autonomous organisation with a decentralised organisational structure of 58 institutes, of which 15 institutes are dedicated to research in information and communication technology.

http://www.fit.fraunhofer.de

---



CNet Svenska AB is a leading-edge software house specialising in semantic-based knowledge and content systems. We are developing systems to acquire, organise, personalise and share the knowledge embedded in web, databases and multimedia content. Our technologies achieve semantic interoperability between heterogeneous information sources and services, and allow our customers to maximise automation of the knowledge life cycle. The core in our offering is Visual Net Server, a semantic annotation server. It is used to capture knowledge from raw information and multimedia content in webs and other distributed repositories to turn poorly structured information into machine-processable knowledge.

http://www.cnet.se


---



In-JeT ApS has been engaged as concept and technology developer in Pervasive Computing since 1998 and has extensive knowledge about wireless technologies, networks, Semantic Web Services, ontologies, and Knowledge Management. Since 2000, In-JeT has specifically been working with eBusiness and eHealth services in heterogeneous networks. In-JeT has increasingly been incorporating socio-economic and cross-disciplinary research tasks in technology development and is working with sociologists and anthropologists to define boundary conditions and analyse and integrate ecosystems in technology development. We have also pioneered methodological techniques such as scenario thinking for deriving comprehensive user requirements.

http://www.in-jet.dk

---



ISMB (Istituto Superiore Mario Boella) is a research & innovation center operating in the Information and Communication Technologies (ICT) domain. Founded in Torino (Italy) in 2000 by Compagnia di San Paolo, a major European bank foundation, and Politecnico di Torino, today ISMB relies on technological and process competences of around 150 researchers working in close cooperation with companies, academia and Public Administration. ISMB is organized in Research Areas focused on core sectors of ICT that are capable of managing the whole value chain, from basic technology up to its practical implementation (proof-of-concept). Since 2010, ISMB has extended its activities to process innovation, orienting its focus on priority themes of the European agenda and establishing interdisciplinary three Strategic Programs, namely Smart Energy, Smart City and Smart Health, that employ excellences and results of Research Areas. The Institute is involved in several cooperations with both large and small-medium enterprises, as well as in various higher-education initiatives in partnership with academic institutions. ISMB will contribute to the project with highly skilled and experienced personnel from the Emerging Trends and Opportunities Function and the Pervasive Technologies (PerT) Research Area.

http://www.ismb.it

---



Teknologian tutkimuskeskus VTT is a government organisation established by law and operating under the auspices of the Finnish Ministry of Employment and the Economy. VTT operates under the public mandate established for it by The Technical Research Centre of Finland Act (144/72). VTT is a multi-technological contract research organisation providing high-end technology solutions and innovation services. From its wide knowledge base, Through its international scientific and technology networks, VTT can produce information, upgrade technology knowledge, and create business intelligence and value added for its stakeholders. The VTT Group consists of VTT research and development, business solutions, strategic research, IP business and group services.

http://www.vtt.fi

---



Comau is a global supplier of industrial automation systems and services mainly for the automotive manufacturing sector. Over the years, by acquiring and integrating other companies, Comau broadened its presence all over the world, becoming the ideal partner for the automotive industry in developing solutions for all industrial production programs. Comau automation systems are designed to make product manufacturing process simple, "lean" and cost-effective. In addition to state-of-the-art engineering technology and factory-floor tested hardware and software, Comau builds its products through long term experience, unmatched market expertise and the results of continuous R&D activities, while Comau experts provide total Customer support in finding the single or global solution to all manufacturing requirements.

http://www.comau.it

---



Federal University of Pernambuco The Networking and Telecommunications Research Group [GPRT] belongs to the Computer Science Center (Cin) of the Federal University of Pernambuco at Recife, Brazil and was created to research advanced topics in computer network and telecommunications areas. CIn is one of the most prestigious and highly regarded Computing Centres in the country with more than 70 PhDs. GPRT is currently actively involved in a number of research projects both at national and international levels. GPRT holds around 60 researchers including more than 10 PhDs, and a many MSc. and undergraduate students. Our research touches both theoretical and practical aspects from the Telecom area. We have at our facility a number of laboratories with advanced tools and test-beds to carry out our research including a multimedia and virtual reality laboratory, a virtual reality laboratory, a 10Gbps test-bed, a simulation test-bed, a Cloud Computing environment for testing resource allocation strategies in Clouds, a large number of wireless networks and servers.

http://www.ufpe.br/


---



Federal University of Amazonas The Emerging Technologies & System Security Research Group [ETSS] is a research group from the Federal University of Amazonas in Brazil. Our research focus is to identify emerging technologies and conceive of new security solutions that will have a high impact on innovation with industrial relevance. ETSS performs research and development on behalf of government and industry. To keep pace with the rate of change in emerging technologies, we conduct a large amount of research in existing and emerging technology areas including wireless sensor network, delay-tolerant network, emergency network architectures, mobile system and security system. Currently, ETSS holds around 20 researchers including 04 PhDs, PhD and MSc students, and undergraduate students.

http://portal.ufam.edu.br/

---



iVision was founded on September 2003 by three researchers from UFMG (Universidade Federal de Minas Gerais). The main actuation's markets of the company are automotive, steel plant and mining and oil and gas. Today iVision works with large clients providing customized high tech solutions, solving complex problems inherent to the productive process. One of the main strategic goals of the company, aside from consolidating as a reference from technology in image and vision systems, is the spectral expansion of its applications allowing the generate, processing and storing of images from zones above and below of visible spectral zone that is already mastered. Another important issue in technology roadmap is the interconnection of vision sensors using wireless networks.

http://www.inventvision.com.br/

---